21 Aug '23
"the magnificence of Eggy Bread"
Inbox #47
Inbox #47: 22 new messages
---
+ Write a message for the next inbox
---
From: anonymous
Subj: Stop
Stop sending me messages i can't turn it off help me
Sysadmin note: HEY THERE ANONYMOUS, every email has an unsubscribe link at the end if you can't handle this occasional nonsense
---
From: Sysadmin @VOLEwtf
Subj: Forging ahead (and shoulders)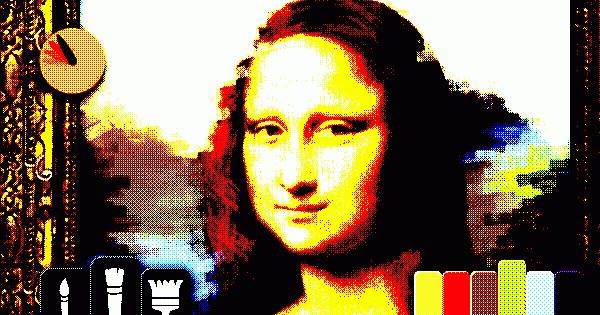 Can you paint the Mona Lisa in 60 seconds? Of course you can, have faith in yourself, anything is possible, you've got this, you're amazing.
Now fire up Clone-a Lisa and get scrawling before all that positive energy dissipates and you're back to curling up in the corner eating cereal straight out of the box.
- Vmail Sysadmin
---
From: mira
Subj: Re: Cost-cutting Hater
Pizza Lover wrote:

This cost 95p, how bad do you think it'll be??
good
---
From: Sandman
Subj: Re: Cost-cutting Hater
Throw out the pizza. Eat the box.
---
From: Alberto Yalmaka Cabrero
Subj: Re: Cost-cutting Hater
You must save that pizza box in a save place
---
From: Ingredients list
Subj: Re: Cost-cutting Hater
A DOLLOP OF TOMATOE SAUCE?!?! What is that like 1 gram or 2 californian toilets? yeah I expect for it to be the highest quality pizza
---
From: Tammytastic
Subj: Re: Cost-cutting Hater
Good enough that you can spend the money you saved on buying beer
---
From: cowJam
Subj: Re: Cost-cutting Hater
I bought a gas fired pizza oven. You can make your own dough and sauce to craft your own and it's AMAZING, but you can also stick cheapo pizzas like that in and they actually taste good. Stick a bit more cheese on first though.
---
From: Pizza Lover
Subj: Re: Cost-cutting Hater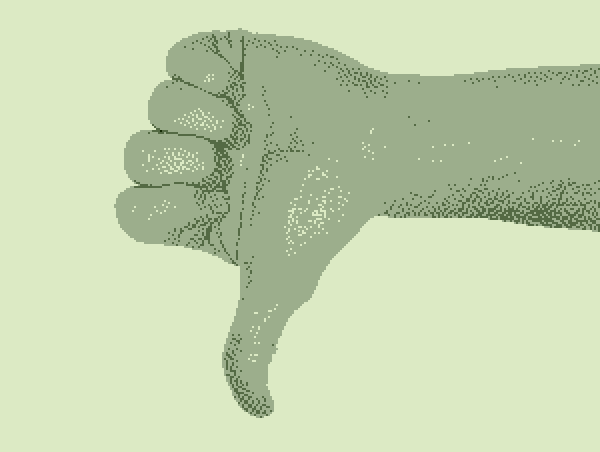 VERDICT:
Not thin and crispy, not deep pan, disturbingly in between. Like a Farleys rusk round the edge, stale bread in the middle.
Somehow too greasy yet also too dry.
Meagre cheese and flavourless pepperoni.
Went through half a pack of Rennie that evening.
Trying for a second job so I can afford better pizza in future.
---
From: Matt Round
Subj: The Best Film You've Never Seen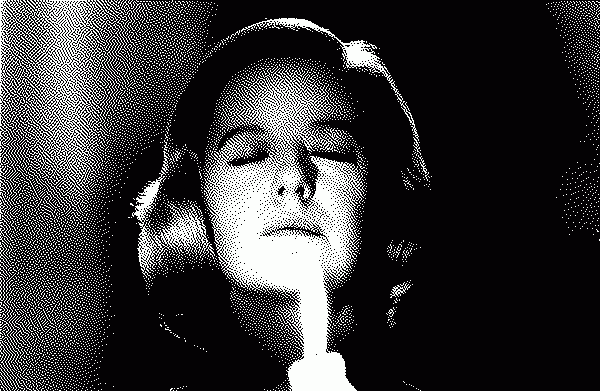 No. 7: Seance on a Wet Afternoon (1964)
This film really shouldn't have made the list. It's from a well-regarded British director, features a very famous actor, attracted an Oscar nomination for the other lead, won awards and got great reviews. But it flopped commercially, never seems to get a proper release with each new form of movie distribution, is rarely on TV and hardly anyone I speak to has seen it. So here we are.
Kim Stanley plays Myra, a medium who works from home, with Richard Attenborough as the helpful husband. Myra hatches a plot to kidnap a girl then demonstrate her psychic powers by guiding the police, which of course doesn't go entirely to plan.
The couple is haunted (literally, if the psychic powers are to be believed) by their dead child, and their relationship oppressive, creating a sense of tension before the plot even gets going. The whole thing is part heist/kidnap movie, part psychological drama, and looks great in black and white.
I first watched it on a wet, dreary afternoon when I had nothing to do, perfect conditions for this kind of film. The next time one of those comes around, settle down on the sofa and give it a try.
Seance on a Wet Afternoon can be rented on BFI Player, bought on a Spanish Blu-ray, or pilfered via YouTube
Next time: when your little brother's a fussy eater
---
From: mediocre
Subj: Re: Tanks!
cowjam wrote:

When I was a teenager in the late 90s my mates believed that there were a load of abandoned Russian tanks in the Black Forest, and you could just go and take one if you wanted.

Anyone else hear this? Any truth to it?
This is true but most have been claimed by now and the ones left all have pelmeni in the barrels
---
From: jo graphy
Subj: Re: Tanks!
Given that the Black Forest is as far away from the former GDR as possible within the borders of Germany, unlikely. However, you can still find lots of UXOs in the Brandenburg forests (and elsewhere), which is why they burn so nicely to this day.
---
From: Finn
Subj: foxmail #1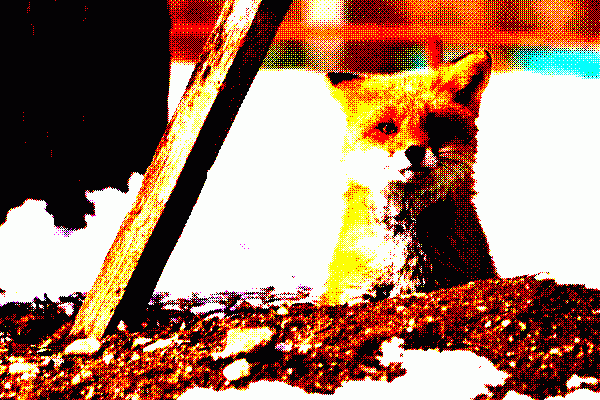 I don't know about you peeps, but I think that vmail is missing some foxes. Lemme know if you want this to be a "whenever this gets published"-ly occurrence.
---
From: Captain Crackerjack
Subj: Tea bags
I used to think that Yorkshire Tea was rubbish, and the best tea you could get was PG Tips.
These days, I'm all turned around on the subject. I'm all about the YT, and PG Tips can 'do one'.
Have I changed, or have they? What do other people think about tea? NO COFFEE CHAT KTHNXBYE
---
From: Corentin
Subj: Internet is fun
Thank you for creating this newsletter, it's really fun to be able to write like this!
---
From: Tim Timster Tom Tommy Von Terriffic
Subj: I am a enrage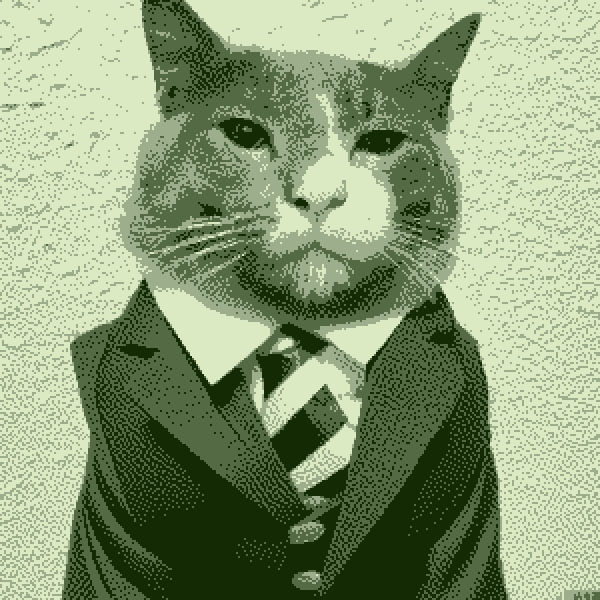 Me my mommy shopster at locla shop... I saids "Mutter I wan an gumy ber..." ans.... snif she sad "No s! we hab dorito at hom!"
I greiv abouts to this days...
sorrster for bad egland I an alien froms plant "spinach"
---
From: Tammytastic
Subj: Re: I wonder
Feathers wrote:

It's been a sh-t week. A couple of sh-t weeks actually. So please send me your best comfort food recipes? I'm going to comfort cook when I get them. Thanks. In the meantime I will hug my dog.
Cook something dog friendly you can both eat. Cat ?
---
From: anonymous
Subj: Re: I wonder
microwave pappadums + cheese
microwave the pappadums for however long until theyre just cooked. add the cheese. microwave until it isnt wet anymore
---
From: Hubert Huzzah
Subj: Re: I wonder
2 eggs
2 tablespoons milk
2 slices thick bread
1 knob of butter
salt and pepper
Beat the eggs in a shallow bowl along with the milk. Shout: "That's the way to do it!" repeatedly. In Italian if you feel so inclined. Tell the eggs it is for their own good. You might even think you are justifying domestic violence here. Under the guise of a fine old British Seaside Tradition: Punch and Judy. You cannot make eggy bread without beating eggs.
When the eggs are beaten into submission season with salt and black pepper. Secure in the knowledge that nobody will ever connect an obscure Italian Proverb about making omelettes and beating eggs. Some one will, eventually, and then there will be hell to pay. The salt and black pepper should be sparing. Too much and you commit to a savoury eggy bread which might well not be your need.
Dip the bread into the egg mixture. Let the bread relax. Soaking up that ovine goodness. To make sure the bread gets a proper soaking, do not preheat the pan. Wait for the soaking to begin. Turn the bread in the egg. So that it soaks one side then the other. If you are truly an expert you will stack the two slices one on top of the other. Then you will turn the stack over and over in order to soak all of the sides of the bread. It is your eggy bread, you do what you think is best.
Heat a frying pan over a medium heat. Swirl the butter around the pan. When it begins to foam add the bread. Fry on each side until golden brown. Textured like sun. Laid it down. With thy mind... ...do not get distracted by Stranglers' songs. You might well burn the eggy bread.
Transfer to a plate to serve.
This is the magnificence of Eggy Bread: if you season with salt and black pepper sparingly then you can decide, at the last moment, to have them sweet or a savoury. You can add bacon or sugar or honey to spruce it up a bit. then eat while contemplating the possibilities of raging through the world with a swazzle and an attitude shouting "That's the way to do it!"..
The only problem is that it all falls apart if you are Vegetarian. Eggy bread can, however, be shared with a dog. So there is that.
---
From: StrangeRTY7
Subj: HOLY MOLY LES GO!
I DID IT LES GO!!
I totally could've done better but I choked at the very end there and threw a possible 105 or even 110 out the window
---
From: anonymous
Subj: Re: Ba-na-na-na-na-n-na-naaa, ba-na-n-na-naa, hey, Jude
Sysadmin @VOLEwtf wrote:

Banana skin is, undoubtedly, the most satisfying surface to draw on with a ballpoint pen. If you're not nodding in ...

...-banana/)** Anyone can create a fruit-based masterpiece, take a photo and upload it, so get doodling! - Vmail Sysadmin
Sorry, I'm in the HMHB camp "There is nothing better in life than writing on the sole of your slipper with a biro"
---
From: jeramiah
Subj: Re: Ba-na-na-na-na-n-na-naaa, ba-na-n-na-naa, hey, Jude
i love bananas can i have a free crate of bananas
Sysadmin note: Can anyone help jeramiah with this? We don't know their location, international fruit shipping may be required
---
Disconnecting...
+ Write a message for the next inbox
= Web archive of past messages
---
Sign up to get future issues & submit stuff: