13 Oct '22
"Shazam! You are Graeme Le Saux"
Inbox #28
Inbox #28: 17 new messages
---
+ Write a message for the next inbox
---
From: Sysadmin @VOLEwtf
Subj: All hail the Emperor!
To celebrate reaching 5,000 subscribers, we've appointed one of you to rule over the next inbox.
Emperor Tommy Mackay invites your submissions about the following topics:
Comedy
The Fall
An American Werewolf in London
Everything Everywhere All at Once
Twin Peaks
The Prisoner
Scotland
You may also write poems/songs about the glory of his reign.
- Vmail Sysadmin
P.S. It's totally fine to send in any other nonsense, it'll be kept for the inbox after
---
From: The_cold_stare
Subj: Re: Best songs on a sci-fi / space theme
Hooch wrote:

Recommended listening for a sci-fi playlist? I have got as far as all of Jeff Wayne's War of the Worlds.
Spaceman by The Killers. Spaceman by Babylon Zoo. Spaceman by Sam Ryder. I'm the Urban Spaceman by Neil Innes. A Spaceman came Travelling by Chris De Burgh. Somebody stop me…
---
From: Tala the enby alien
Subj: Re: Best songs on a sci-fi / space theme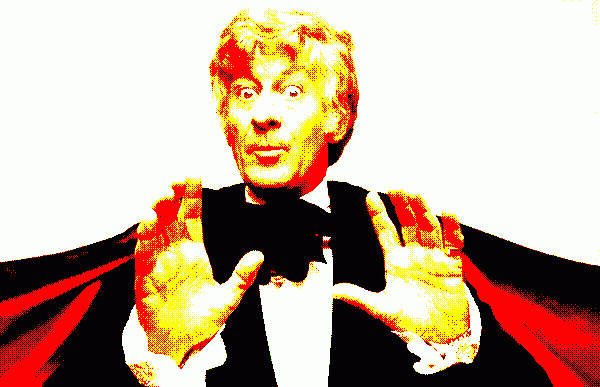 Doctor Who goes 70s Heavy Metal (with a Deep Purple connection)
---
From: anonymous
Subj: Re: Best songs on a sci-fi / space theme
---
From: The Style Dictator
Subj: gather round, children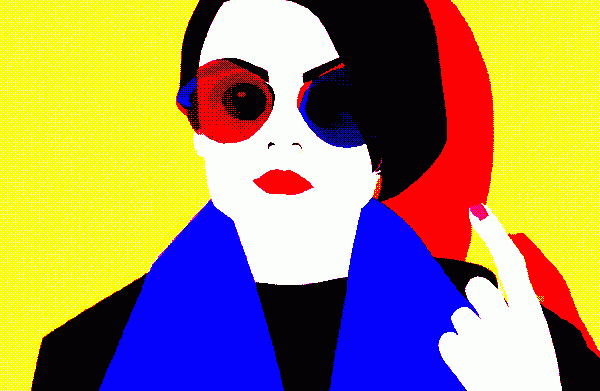 IN:
Action Man
Hatchimals
Shopkins
Little Live Pets
Barbie
My Little Pony
Lego
Teenage Mutant Ninja Turtles
OUT:
GI Joe
Nerf
Hot Wheels
American Girl
Littlest Pet Shop
Fidget spinners
Funko pops
Slime
---
From: anonymous
Subj: Re: football
ayman wrote:

i love football make me a footballer
Shazam! You are Graeme Le Saux, proud owner of a Premier League winners medal and all round good sort.
---
From: anonymous
Subj: pi in 10 seconds
how to be a cool person:
tell ur friends their cool. share the swag
go roast bad youtubers
learn how to not be offended
wear sunglasses even at night (make sure its "deal with yourself")
use android
#togetherbecool
---
From: Hubert Huzzah
Subj: Re: Evil Goblin News
the goblins wrote:

... new mercy-slaughter offside rule will be in operation. INCINERATE THE INNOCENTS Always a fun way to end the day!
I remember Goblins trooping around the bottom of my back entry as a child. Apart from an appallingly badly phrased sentence, with all manner of implications of 1970s BBC DJ's, that trooping involved said Goblins trooping up and down a cobblestoned passageway between two up, two down, houses in East Lancashire. I am assured it was singing, but I have my doubts. I recall very little of the actual song - it made Industrial Music and Death Metal sound very much like nursery rhymes. In any case these - as far as I recall - are the "Incinerate the Innocent Song" c. 1977, East Lancashire.
Incinerate the Innocent!
Yo! Hay! Ho!
Incinerate the Innocent!
Hah" Yay! Ya!
We creep about the corpses of your childhood
Resuscitating imaginary friends with flames
Then we lurk into to your boudoir at nightfall
With other inflammatory aims
We crucified the monster under your bed
We hanged the halo from over your head
We stomped on your dreams until they were dead
Incinerate the Innocent!
Yo! Hay! Ho!
Incinerate the Innocent!
Hah" Yay! Ya!
I think there were forty other verses, but those were my favourites. I never realised it was a Goblin Song.
---
From: ???
Subj: Where?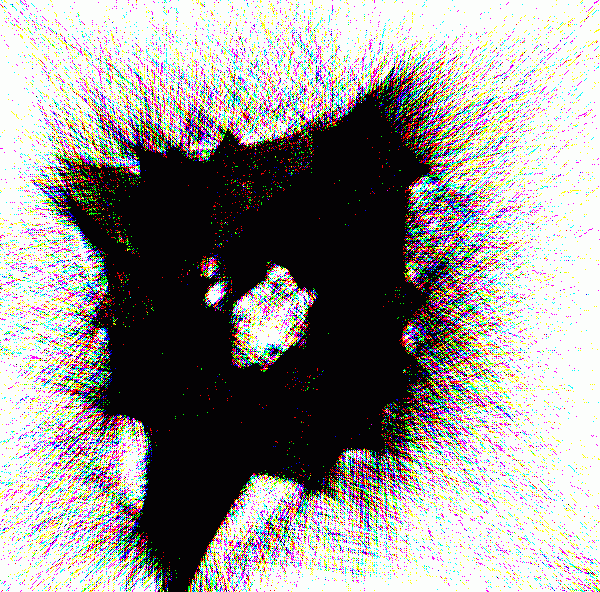 When is it? How will we survive? WHERE IS IT???
Avoid apocalypse. Avoid Apollyon. Avoid panic. Avoid chaos. Stay calm and quiet.
---
From: Levon and Phil
Subj: Re: Re: UK recession shopping list
anonymous wrote:

Hello guys, soup is really good. Especially mushroom soup. It is really easy to make soup. Soup can be anything (definetely), pls if u want pls talk to me PLEASE
gimme the soup boys and free my soul,
i wanna eat soup from a little bowl
and drift awaaaaayyyyy
---
From: baleen
Subj: Re: Re: UK recession shopping list
Talk to me about soup. I'm eager to learn more about how to make my own soup, especially french onion soup.
---
From: Starcrossed Magician
Subj: Magical Etiquette #1

Greetings! And welcome to the first installment of Magical Etiquette!
In this installment, we'll go over the basics of keeping a grimoire!
A grimoire (pronounced grim-wahr) or a book of shadows, is, basically, a journal that you write in about magical concepts, spells, and both successful and failed experiments. Grimoires are at their best when they're tailored to your individual needs, depending on what kind of spellwork you're doing. It's also important to make them your own, whether yours is neat and tidy, or messy and chaotic. It's up to you to get creative with them!
After creating your grimoire, you're gonna feel pretty accomplished, but there's ways to make it even better in the long run! Here are some tips and tricks I've gathered that have helped me in my time as a magician.
Enchant your grimoire with a protective ward to keep away evil spirits, possible enemies, and hungry familiars who think your book is a snack!
Dedicate a whole page to listing poisonous and harmful herbs. This guideline could save yours or somebody else's life!
I've found that having multiple grimoires for different topics such as crystals and spell results helps me keep things organized and focused.
Finally, remember that you don't have to practice magic ALL the time to be considered a mage. Sometimes we get burnt out, even from stuff we're passionate about, so it's important to treat yourself kindly. Low effort magic can still be powerful!
That's it for this entry! See you next time!
---
From: froggo
Subj: What is life?
(according to google)
life /līf/ noun
the condition that distinguishes animals and plants from inorganic matter, including the capacity for growth, reproduction, functional activity, and continual change preceding death. "the origins of life"
Similar: existence being living animation aliveness animateness entity sentience creation survival viability esse
Opposite: death nonexistence
the existence of an individual human being or animal.
"a disaster that claimed the lives of 266 Americans"
Similar: person human being individual mortal soul creature
(according to me)
i think life is a fragile little society in were we all live just to die, and then reincarnate into ourselves in a different form. we will never have any memory of any of this happening. we will just live on and on.
OR
we are all just in a simulation waiting for the world to be destroyed, or for the sun to explode. or for the universe to collapse. its up to the programmers to decide our fate.
---
From: y e s
Subj: Re: Re: What happens after the end of the universe?
JM wrote:

Bad things mostly, I'd wager.
Eh idk maybe we will see larry the fish again he's been missing since 3000 B.C please help to get him back to me if ya see him
---
From: Lotion
Subj: Inflation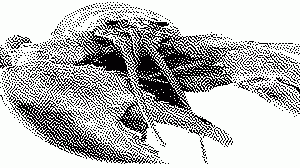 Why are chips $5, seriously, WHyHy
---
From: lime360
Subj: my site promo
hey you!
do you hate social media?
do you think that the internet is bad for your health?
do you think that most internet addicts must go outside?
that's true, but you need to change your internet vision a little bit
visit lime360.neocities.org, we have:
a blog like any average website
games
web expirements
the feel of web 1.0 mixed with modern design
and many more!
~lime360
---
From: anonymous
Subj: homecoming
any good dances for homecoming? it's this saturday and i was wondering if anyone has any i could learn in a jiffy.
---
Disconnecting...
+ Write a message for the next inbox
= Web archive of past messages
---
Sign up to get future issues & submit stuff: